We get results
What is App Development?
Control your system at your hand, it's very easy and and flexibale. You can easily control your system by your mobile. some time it's difficult to control your sytem by big system. so you can impliment your task in daynamic and flexibale device.
Complate your complex task easily and fastly at your hand.
make your system daynamic and fully indipendet from fix boundry of area.
We can impliment your requirement in your own mobile application. we can develope a application and proivde a service for both Android and IOS plateform based application depending on your requirement. it's supported all latest version on both Android and IOS
We can provide a application for both plateform Android and IOS
Application support all latest verrsion of mobile OS.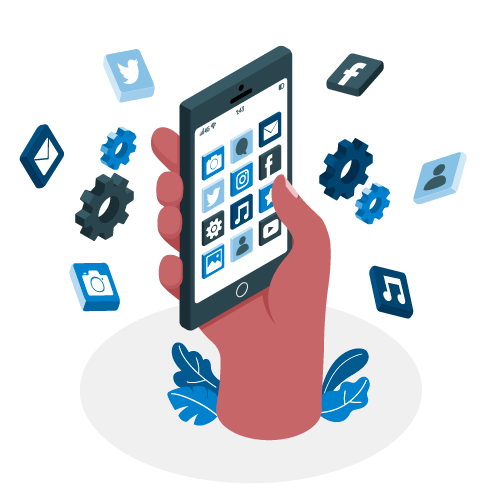 why app depelopment
Work with a Dedicated
SEO Company
From keyword research to technical auditing to site migration, our team of technical SEOs are true experts in their field.
Component similarity on diffrent OS
90%
choose your plan
Flexible Pricing Plans
We have experience working with large and small businesses and are ready to
develop a targeted strategy and plan that's just right for you.
Static App
₹ 23,000
Starting cost
Hosting and Domain
Free Maintanance
Free Business Email-id
Playstore Publish
1 Year SSL Protection
Choose Plane
Dynamic App
₹ 30,000
Starting cost
Dynamic content application
Admine Module

---

Hosting and Domain
Free Maintanance
Free Business Email-id
Playstore Publish
1 Year SSL Protection
Choose Plane
E-commerce App
₹ 38,000
Starting cost
E-commerce Features
User Module
Admine Module
Online / Offline Payment

---

Hosting and Domain
Free Maintanance
Free Business Email-id
Playstore Publish
1 Year SSL Protection
Choose Plane